Kia Forte: Circuit Diagram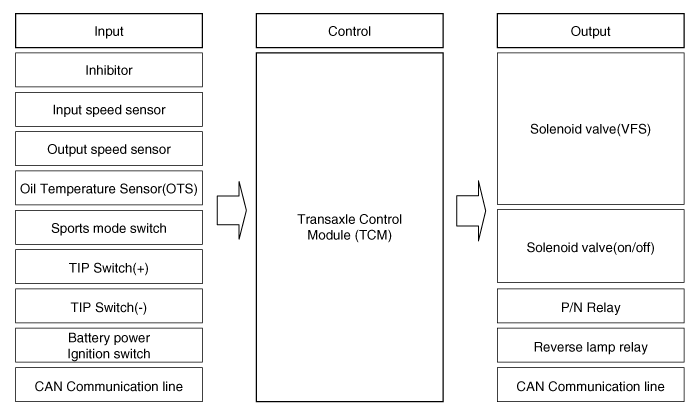 Transaxle Control Module(TCM) Learning When shift shock is occurred or parts related with the transaxle are replaced, TCM learning should be performed. In the following case, TC ...
1. Automatic transaxle 2. Inhibitor switch 3. Transaxle Control Module (TCM) 4. Valve body cover 5. Solenoid valve connect 6. Oil temperature sensor 7. Valve body assembly ...