Kia Forte: First Generation TD (2010-2013)
First Generation TD (2010-2013)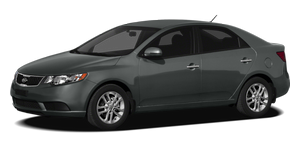 Kia introduced the all-new 2010 Kia Forte (pronounced for-tay) compact sedan at the 2009 Chicago Auto Show. Forte blends Kia's exciting new design direction under the tutelage of Peter Schreyer, Kia Motors' chief design officer, with a multitude of standard features. The 2010 Kia Forte will go on sale in North America in late spring or early summer of 2009.
Pulling the silk off the all-new 2014 Kia Forte sedan at the 2012 Los Angeles International Auto Show, Kia Motors America (KMA) revealed a stunning European design-inspired sedan that makes it clear t ...
See also:
35R Clutch Control Solenoid Valve(35R/C_VFS) Description
35R Clutch (35R/C) Control Solenoid Valve is attached to the valve body. This variable force solenoid valve directly controls the hydraulic pressure inside the 35R clutch. ...
Adjustment
How To Initialize 1. Check that the glass has been installed. A. Finished height adjustment. 2. ...
Specifications
Items Specifications Rated voltage DC 5V Load Max. 1mA (When head lamp lighting) Illuminations (LUX) 50 1.42 ± 0.31V ...