Kia Forte: First Generation TD (2010-2013)
First Generation TD (2010-2013)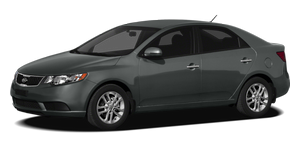 Kia introduced the all-new 2010 Kia Forte (pronounced for-tay) compact sedan at the 2009 Chicago Auto Show. Forte blends Kia's exciting new design direction under the tutelage of Peter Schreyer, Kia Motors' chief design officer, with a multitude of standard features. The 2010 Kia Forte will go on sale in North America in late spring or early summer of 2009.
Pulling the silk off the all-new 2014 Kia Forte sedan at the 2012 Los Angeles International Auto Show, Kia Motors America (KMA) revealed a stunning European design-inspired sedan that makes it clear t ...
See also:
Driver alert
The driver alert system monitores the driving time and the vigilance of the driver. Monitoring the vigilance of the driver is based on the trajectory variations of the vehicle compared to the lan ...
PTC Heater Description
The PTC (Positive Temperature Coefficient) heater is installed at the exit or the backside of the heater core. The PTC heater is an electric heater using a PTC element as an auxiliary hea ...
TPMS Receiver
1. Mode (1) Virgin State A. The receiver as a sole part is shipped in this state. ...