Kia Forte: Second generation YD (2014-2019)
Second generation YD (2014-2019)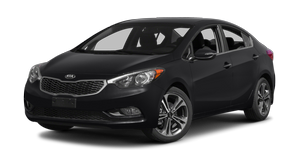 Pulling the silk off the all-new 2014 Kia Forte sedan at the 2012 Los Angeles International Auto Show, Kia Motors America (KMA) revealed a stunning European design-inspired sedan that makes it clear the Korean auto manufacturer has another winner in its line-up of sought-after cars and CUVs.
Kia introduced the all-new 2010 Kia Forte (pronounced for-tay) compact sedan at the 2009 Chicago Auto Show. Forte blends Kia's exciting new design direction under the tutelage of Peter Schreyer, Kia M ...
See also:
Rear Body
* These dimensions indicated in this figure are actual-measurement dimensions. [ Unit : mm (inch) ] Side outer p ...
DC/DC Converter Component Location
1. DC/DC Converter [200W] ...
Starter Cleaning
1. Do not immerse parts in cleaning solvent. Immersing the yoke assembly and/or armature will damage the insulation wipe these parts with a cloth only. ...