Kia Forte: Components Location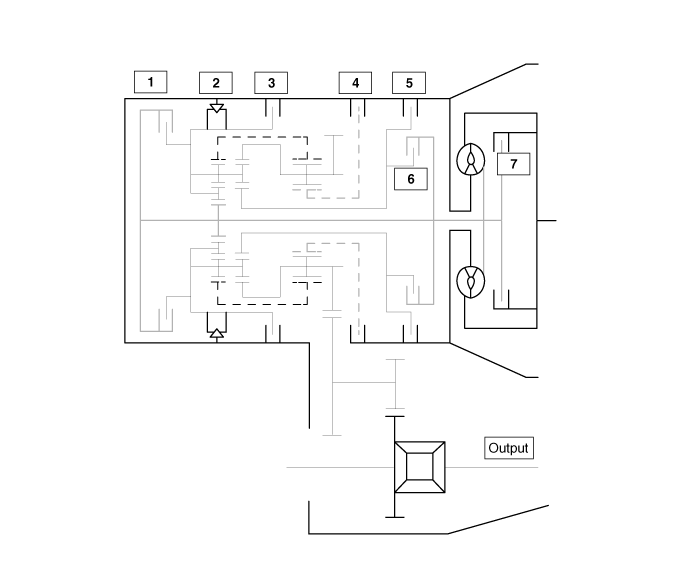 1. Overdrive Clutch (OD/C)




2. One-Way Clutch (OWC)




3. Low&Reverse Brake (LR/B)




4. Underdrive Brake (UD/B)




5. 26 Brake (26/B)




6. 35R Clutch (35R/C)




7. Damper Clutch (D/C)



The 6-speed automatic transaxle consists of an Overdrive Clutch (OD/C), a One-Way Clutch (OWC), a Lower & Reverse Brake (LR/B), an Underdrive Brake (UD/B), a 26 brake (26/B), and a 35R Cl ...
P,N UD/B LR/B 26/B 35R/C OD/C OWC ● ▣ Direction of Rotation ...
See also:
Troubleshooting
Symptom Possible cause Remedy Tachometer does not operate Cluster fuse (10A) blown Check for short and replace fuse CAN line faulty ...
Opening the trunk
Press the trunk unlock button for more than 1 second on the transmitter (or smart key). Press the button on the trunk handle with the smart key in your possession. Once the trunk is opene ...
Fuses
A vehicle's electrical system is protected from electrical overload damage by fuses. This vehicle has 2 fuse panels, one located in the driver's side panel bolster, others in the engine ...