Kia Forte: Cooling Fan Components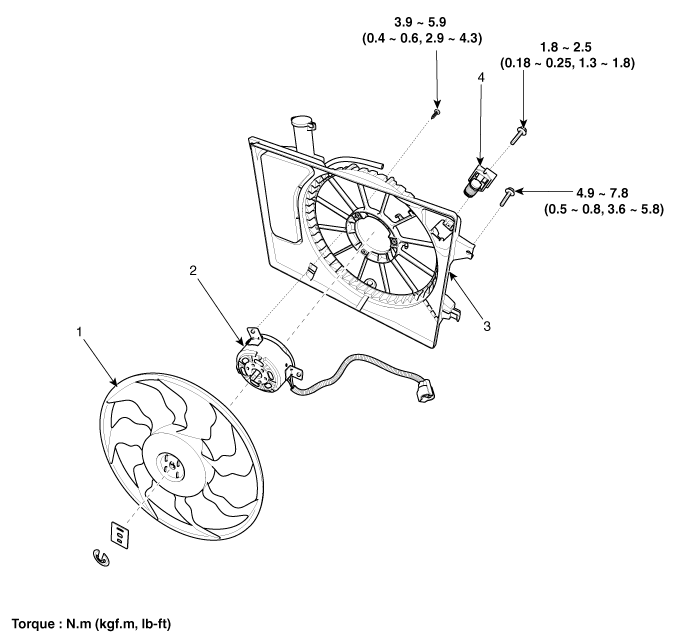 1. Cooling fan




2. Fan motor




3. Cooling fan shroud




4. Resister



Never remove the radiator cap when the engine is hot. Serious scalding could be caused by hot fluid under high pressure ...
[Air conditioning type] The cooling fan operates in 2 stages (HIGH/LOW). The engine control module (ECM) controls the cooling fan according to the coolant temperature, vehicle speed and A ...
See also:
Oil Pump Unit (OPU) Inspection
OPU Problem Inspection Procedure 1. TEST OPU GROUND CIRCUIT: Measure resistance between OPU and chassis ground using the backside of OPU harness connector ...
Seat Heater Switch Installation
Driver/Passenger Seat 1. Install the switchs and connect the switch connectors. 2. Insatll the floor console assembly. ...
Heated Oxygen Sensor (HO2S) Description
Heated Oxygen Sensor (HO2S) consists of zirconium and alumina and is installed both upstream and downstream of the Catalytic Converter. It varies in accordance with the air/fuel ratio. Th ...