Kia Forte: Front Driveshaft Component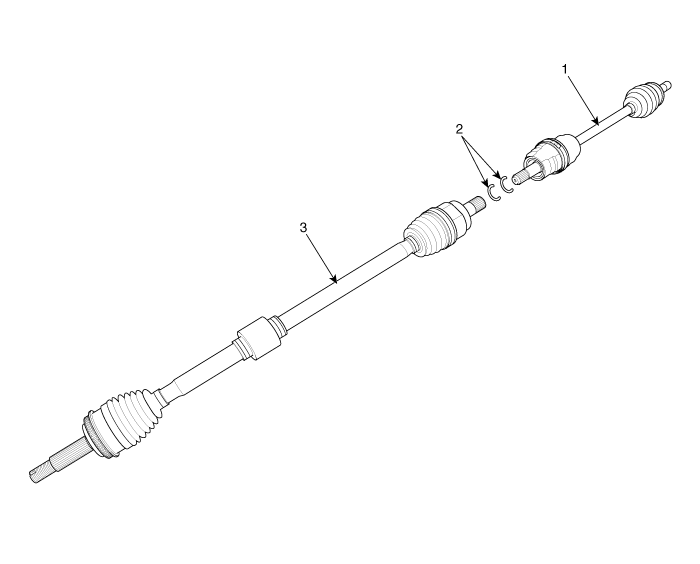 1. Driveshaft (LH)




2. Circlip




3. Driveshaft (RH)




1. Loosen the wheel nuts slightly. Raise the vehicle, and make sure it is securely supported. 2. Remove the front wheel and tire (A ...
See also:
PTC Heater Description
The PTC (Positive Temperature Coefficient) heater is installed at the exit or the backside of the heater core. The PTC heater is an electric heater using a PTC element as an auxiliary hea ...
Rear Package Tray Trim Component Location
(4Door) 1. Rear package tray trim (2Door) 1. Rear package tray trim ...
Operating door locks from outside the vehicle
Turn the key toward the rear of the vehicle to unlock and toward the front of the vehicle to lock. If you lock/unlock the door with a key, all vehicle doors will lock/unlock automatically ...