Kia Forte: Multimedia Jack Description
The multimedia jack on the console upper cover is for customers who like to listen to external portable music players like the MP3, iPod and etc., through the vehicle's sound system when it is linked to this jack. The customer has this added option.
In case of distortions from media connected to the AUX source, the audio unit may not be defective but the output level of the used media does not match the specification of the AUX input.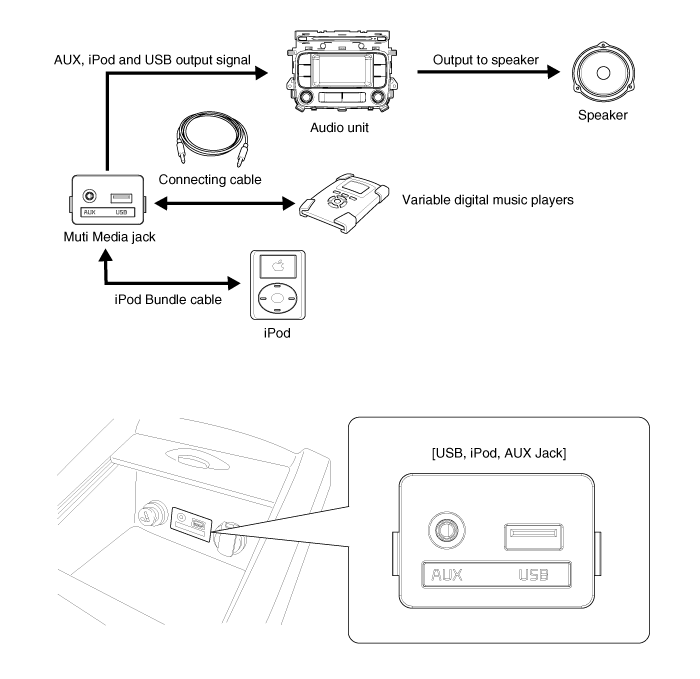 1. Disconnect the negative (-) battery terminal. 2. Remove the floor console assembly. (Refer to Body - "Floor Console Assembly&quo ...
See also:
Input Speed Sensor Description
Input speed sensor is a vital unit that measures the rate of rotation of the input shaft inside the transaxle and delivers the readings to the Transaxle Control Module(TCM). The sensor provid ...
TJ Joint Replacement
• Special grease must be applied to the driveshaft joint. Do not substitute with another ...
Brake Booster
1. Brake booster 2. Master cylinder assembly 3. O-ring ...