Kia Forte: Battery Troubleshooting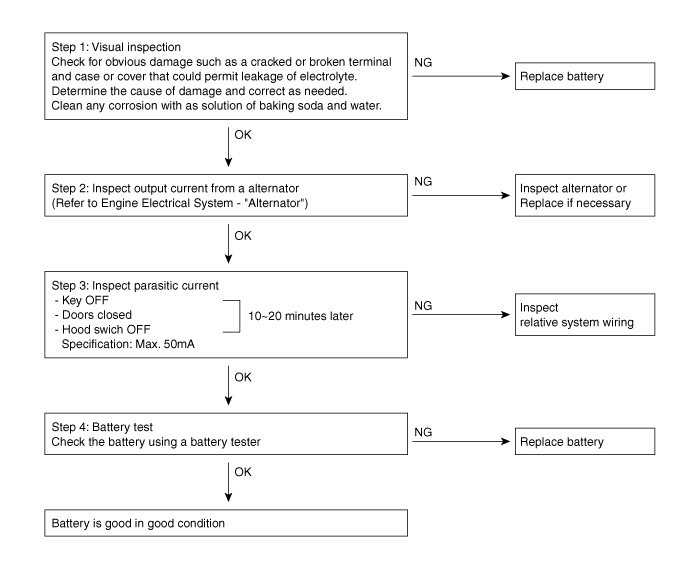 1. Make sure the ignition switch and all accessories are in the OFF position. 2. Disconnect the battery cables (negative first). ...
Vehicles have many control units that use more electricity. These units control their own system based on information from diverse sensors. It is important to have a stable power supply as th ...