Kia Forte: Components
Components (1)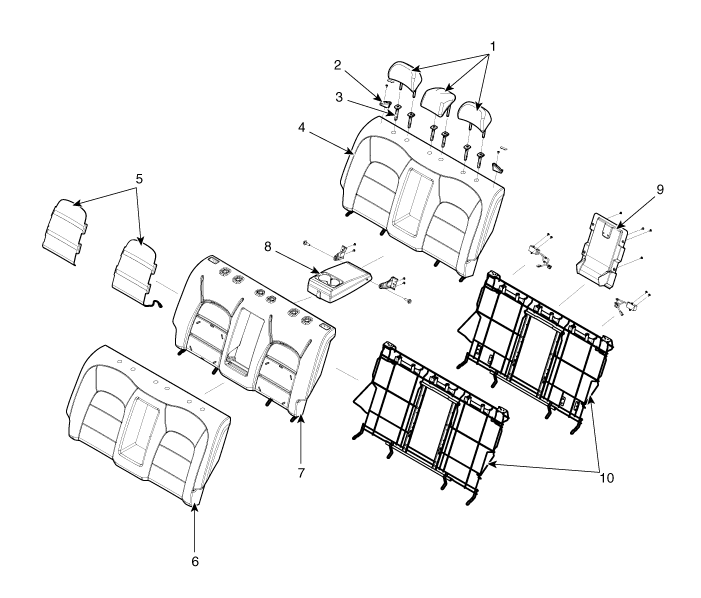 1. Rear seat headrest




2. Rear seat back webbing guide




3. Rear seat headrest guide




4. Rear seat back assembly




5. Rear seat back heater




6. Rear seat back cover




7. Rear seat back pad




8. Rear back armrest




9. Rear back armrest panel




10. Rear seat back frame assembly



Components (2)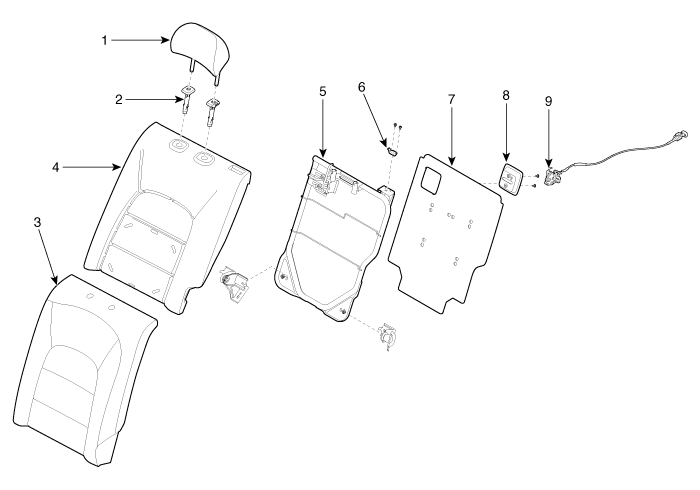 1. Rear seat headrest




2. Rear seat headrest guide




3. Rear seat back cover




4. Rear seat back pad




5. Rear seat back frame assembly




6. Rear seat back webbing guide




7. Rear seat back board




8. Rear seat back latch cover




9. Rear seat latch assembly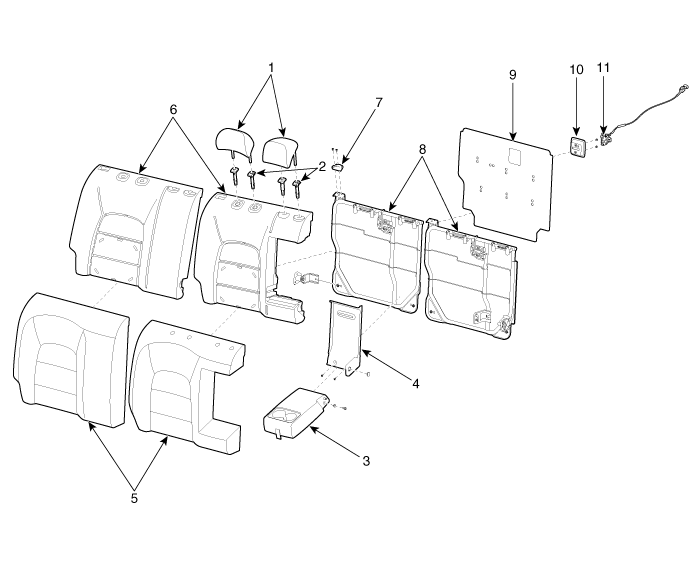 1. Rear seat headrest




2. Rear seat headrest guide




3. Rear back armrest




4. Rear back armrest panel




5. Rear seat back cover




6. Rear seat back pad




7. Rear seat back webbing guide




8. Rear seat back frame assembly




9. Rear seat back board




10. Rear seat back latch cover




11. Rear seat latch assembly



Components (3)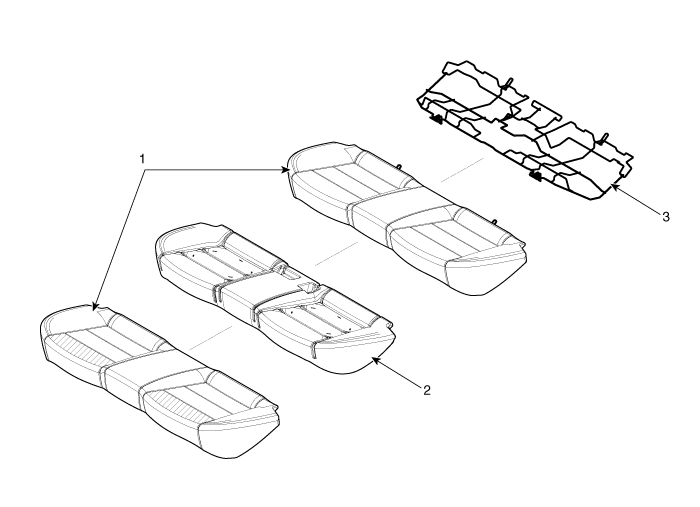 1. Rear seat cushion cover




2. Rear seat cushion pad




3. Rear seat cushion frame assembly



(4Door, 2Door) 1. Rear seat cushion assembly 2. Rear seat back assembly (5Door) 1. Rear seat back assembly [LH] 2. Rear seat back ...
See also:
Brake Switch Inspection
1. Connect a circuit tester to the connector of stop lamp switch, and check whether or not there is continuity when the plunger of the stop lamp switch is pushed in an ...
Installation
1. Install in the reverse order of removal. 2. Compress the piston into the caliper body using the SST(09581-11000). ...
Troubleshooting Guide
Before Thinking The Product Has Malfunctioned 1. Errors which occur during the operation or installation of the device may be mistaken as a malfunction of the actual de ...