Kia Forte: Components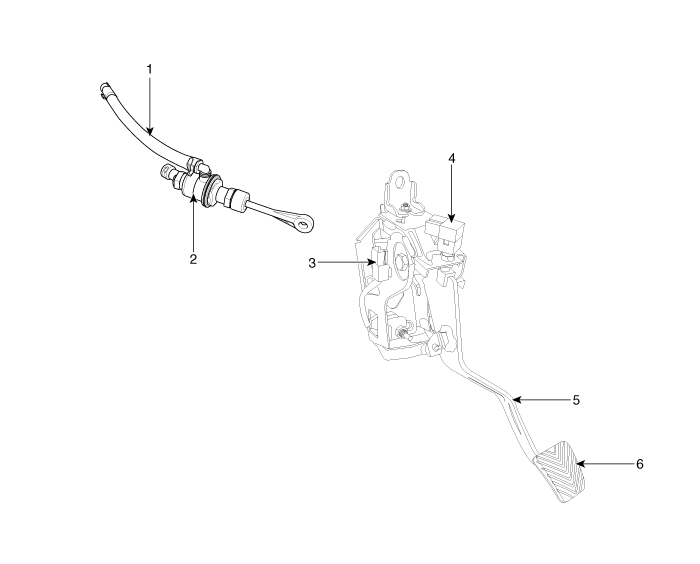 1. Reverse hose




2. Master cylinder




3. Ignition lock switch




4. Clutch switch




5. Clutch arm assembly




6. Pedal pad



1. Separate the push rod (C) after remove the pin (A) and washer (B). 2. Remove the battery. (Refer to Engine Electrical S ...
See also:
Adjustment
Clutch Release Cylinder Air Bleeding Procedure • Use the specified fluid. Avoi ...
Accelerator Pedal Installation
1. Install in the reverse order of removal. Accelerator pedal module installation nut: 12.8 ~ 15.7 N.m (1.3 ~ 1.6 kgf.m, 9.4 ~ 11. ...
Climate Control Air Filter Description
The climate control air filter is located in the blower unit. It eliminates foreign materials and odor. The particle filter performs a role as an odor filter as well as a conventional dust fi ...