Kia Forte: Components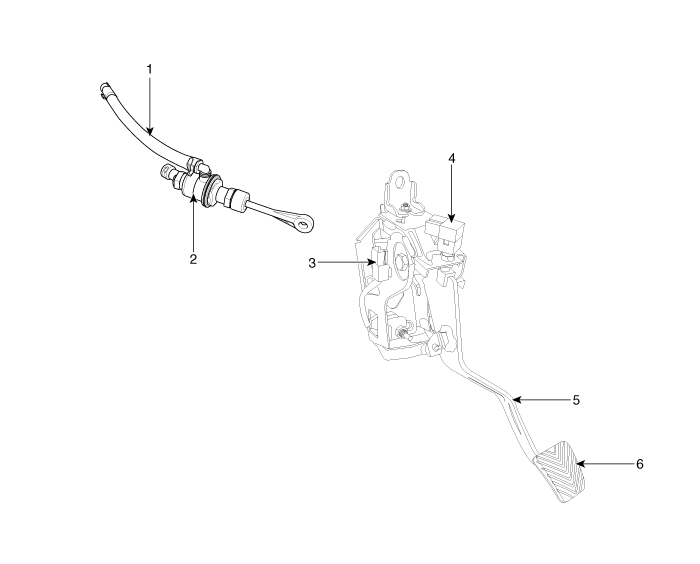 1. Reverse hose




2. Master cylinder




3. Ignition lock switch




4. Clutch switch




5. Clutch arm assembly




6. Pedal pad



1. Separate the push rod (C) after remove the pin (A) and washer (B). 2. Remove the battery. (Refer to Engine Electrical S ...
See also:
Rear Body
* These dimensions indicated in this figure are actual-measurement dimensions. [ Unit : mm (inch) ] Side outer p ...
Multimedia Jack Removal
1. Disconnect the negative (-) battery terminal. 2. Remove the floor console assembly. (Refer to Body - "Floor Console Assembly&quo ...
Relay Box (Passenger Compartment) Description
Smart Junction Box(SJB) 1. General function : Interior Junction Box + some functions of BCM It controls loads with CAN communication and IPS. 2. ...