Kia Forte: Components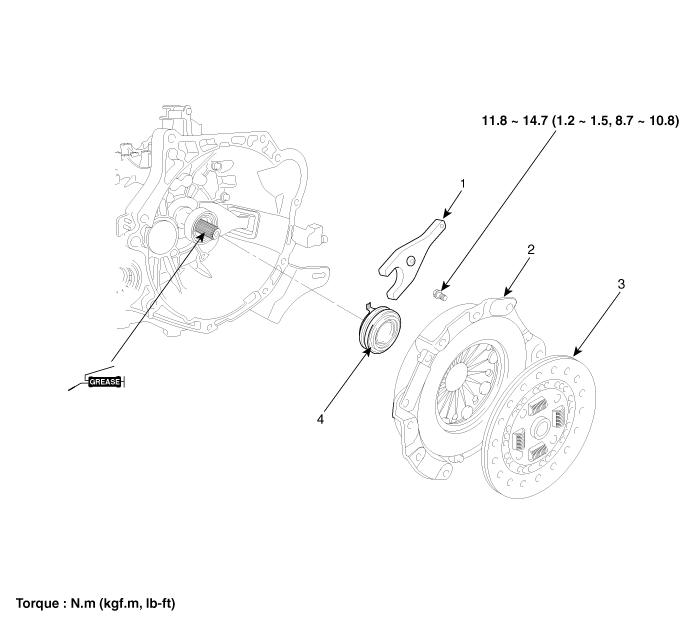 1. Clutch release fork




2. Clutch cover assembly




3. Clutch disk assembly




4. Clutch release bearing



1. Remove the transaxle assembly. (Refer to Manual Transaxle System - " Manual Transaxle") 2. Remove the clutch release beari ...
See also:
Front Impact Sensor (FIS)
The front impact sensor (FIS) is installed in the front side member. They are remote sensors that detect acceleration due to a collision at its mounting location. The primary purpose of the F ...
Power Flow Chart
P,N UD/B LR/B 26/B 35R/C OD/C OWC ● ▣ Direction of Rotation ...
Starter Description
The starting system includes the battery, starter, solenoid switch, ignition switch, inhibitor switch (A/T), clutch pedal switch (M/T), ignition lock switch, connection wires and the battery ...