Kia Forte: Components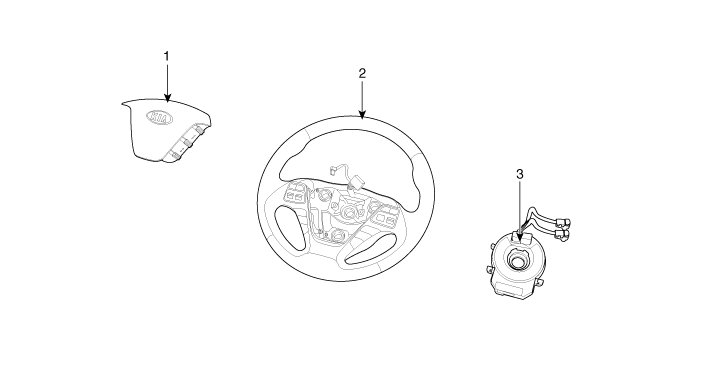 1. Driver Airbag (DAB)
2. Steering Wheel
3. Clock Spring
Driver Airbag (DAB) is installed in the steering wheel and electrically connected to SRSCM via the clock spring. It protects the driver by deploying the airbag when frontal crash occurs. The ...
1. Set the front tires straight-ahead before removing the steering wheel. ...
See also:
Front Seat Belt Buckle Replacement
1. Remove the front seat assembly. (Refer to Front Seat - "Front Seat Assembly") 2. Disconnect the front seat belt buckle conn ...
Purge Control Solenoid Valve (PCSV) Description
Purge Control Solenoid Valve (PCSV) is installed on the intake manifold and controls the evaporative purge between the canister and the intake manifold. It is a normally closed solenoid valve ...
Components Operations
ECM (Engine Control Module) 1. The ECM(PCM) (A) carries out a check of the ignition key using a special encryption algorithm, which is programmed into the transponder ...