Kia Forte: ETC (Electronic Throttle Control) System Description
The Electronic Throttle Control (ETC) System consists of a throttle body with an integrated control motor and throttle position sensor (TPS). Instead of the traditional throttle cable, an Accelerator Position Sensor (APS) is used to receive driver input. The ECM uses the APS signal to calculate the target throttle angle; the position of the throttle is then adjusted via ECM control of the ETC motor. The TPS signal is used to provide feedback regarding throttle position to the ECM. Using ETC, precise control over throttle position is possible; the need for external cruise control modules/cables is eliminated.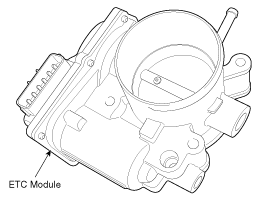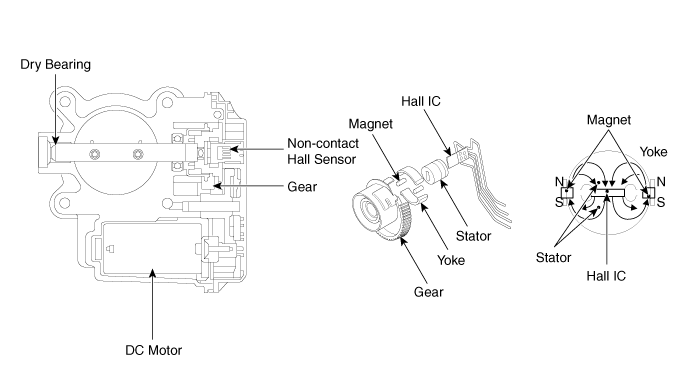 1. TEST ECM GROUND CIRCUIT: Measure resistance between ECM and chassis ground using the backside of ECM harness connector as ECM side check point. If the problem is fo ...
See also:
Replacement
[Removal] • Put on gloves to protect your hands. ...
Components Location
[LEV2 Type] [SULEV Type] 1. PCV valve 2. Canister 3. Purge control solenoid valve (PCSV) 4. Fuel tank pressure sensor (FTPS) 5. Caniste ...
Front Bumper Cover Component Location
(4Door) 1. Front bumper cover (5Door, 2Door) 1. Front bumper cover ...