Kia Forte: Rear Coil Spring Components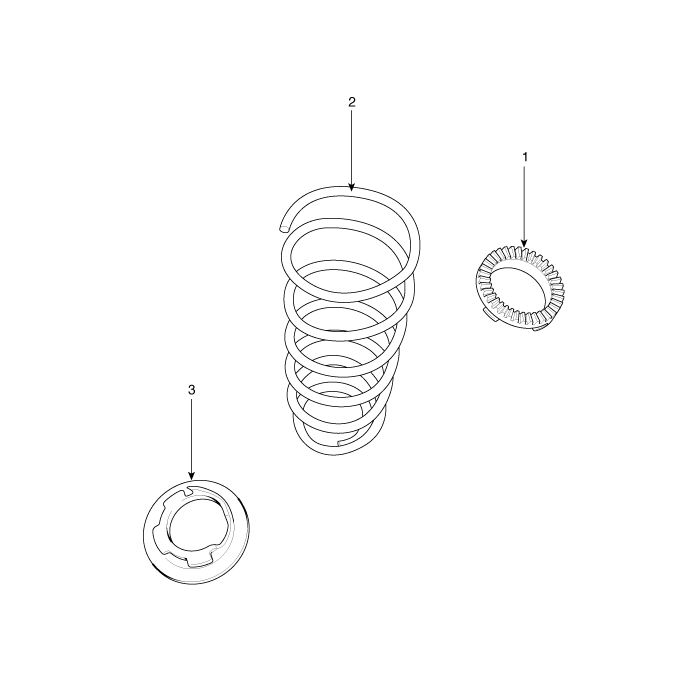 1. Spring upper pad




2. Spring




3. Spring lower pad



1. Check the rubber parts for wear and deterioration. 2. Compress and extend the piston rod (A) and check that there is no abnormal resista ...
1. Loosen the wheel nuts slightly. Raise the vehicle, and make sure it is securely supported. 2. Remove the front wheel and tire (A) from f ...
See also:
Oil Cooler Inspection
Radiator Cap Testing 1. Remove the radiator cap, wet its seal with engine coolant, and then install it on a pressure tester. 2. ...
Rear Glass Defogger Switch Inspection
1. The rear glass defogger switch inputs can be checked using the GDS. 2. To check the input value of rear glass defogger switch, select ...
SS-A Solenoid Valve(ON/OFF) Description
Shift Solenoid(SS) Valve-A is attached to the valve body and is an on/off solenoid valve that is used to change gears. Shift Solenoid(SS) Valve-A is installed at valve body. ...