Kia Forte: Spark Plug Description
A spark plug is a device for delivering electric current from an ignition system to the combustion chamber of a spark-ignition engine to ignite the compressed fuel/air mixture therein by means of an electric spark, while containing combustion pressure within the engine. A spark plug has a metal threaded shell, electrically isolated from a central electrode by a porcelain insulator.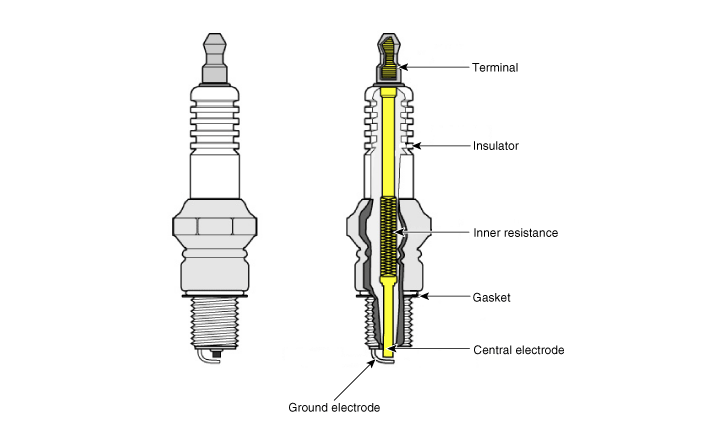 1. Measure the primary coil resistance between terminals (+) and (-). Standard value: 0.75Ω ± 15% ...
Item Specification Type SILZKR7B11 Gap 1.0 ~ 1.1 (0.0394 ~ 0.0433) ...
See also:
Removal
1. Disconnect the negative (-) battery terminal. 2. Remove the steering wheel. (Refer to Steering System - "Steering Wheel") ...
Timing Chain Removal
1. Remove the cylinder head cover. (Refer to Cylinder Head Assembly - "Cylinder Head Cover") 2. Set No.1 cylinder to TDC (Top ...
Relay Box (Passenger Compartment) Installation
1. Install the smart junction box. 2. Install the crash pad lower panel. 3. Check that all system operates norm ...