Kia Forte: Air Ventilation Seat Unit Circuit Diagram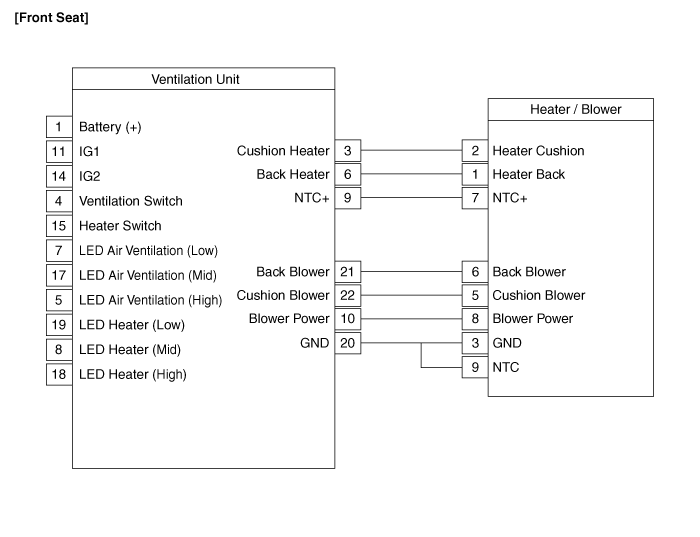 Components Location (1) 1. Seat back blower 2. Seat cushion blower 3. Air ventilation unit 4. Air ventilation switch Components Location (2) Components Locati ...
The ventilated seat system uses a Push method to cool the seat. A blower mounted in the seat generates the cool air, which then travels through ducts to the seat back and cushion. ...