Kia Forte: Auto Head Lamp Leveling Unit Circuit Diagram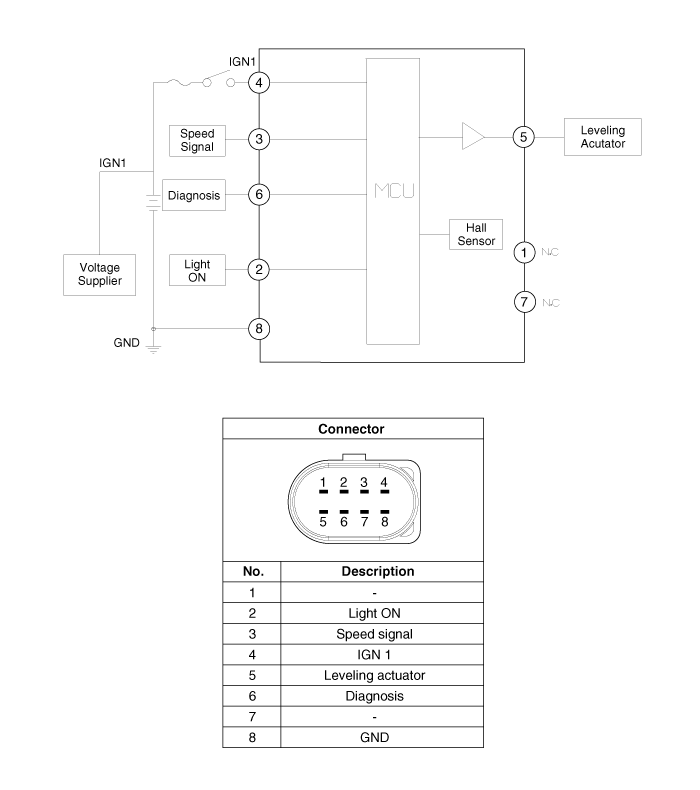 Initialization and diagnosis sequence by using GDS equipment. Below content summarize the procedure for A/S using GDS. No. Procedure 1 Locate vehicle to flat ...
According to driving environment and loading state of vehicle, head lamp lighting direction is changed to keep the driver's visibility range and to protect the driver's vision from gl ...