Kia Forte: Circuit Diagram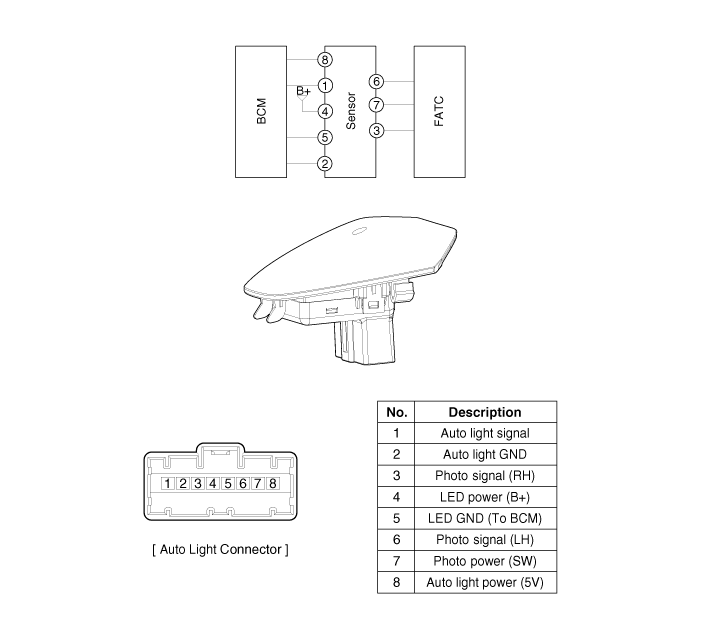 1. Auto light sensor 2. Head lamps 3. Lighting switch (Auto) 4. Tail lamps 5. Body control module (BCM) ...
In the state of IGN1 ON, when multifunction switch module detects auto light switch on, tail lamp relay output and head lamp low relay output are controlled according to auto light sensor' ...
See also:
Inspection
W/Harness Inspection 1. Check the vehicle speed sensor by using the scan tool. (if normal, current vehicle speed is display) 2. Chec ...
Spark Plug Description
A spark plug is a device for delivering electric current from an ignition system to the combustion chamber of a spark-ignition engine to ignite the compressed fuel/air mixture therein by mean ...
Rear Shock Absorber Replacement
1. Loosen the wheel nuts slightly. Raise the vehicle, and make sure it is securely supported. 2. Remove the front wheel and tire (A) from f ...