Kia Forte: Evaporator Temperature Sensor Description
The evaporator temperature sensor will detect the evaporator core temperature and interrupt compressor relay power in order to prevent evaporator freezing by excessive cooling.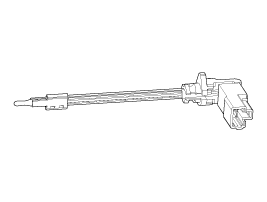 1. Disconnect the negative (-) battery terminal. 2. Recover the refrigerant with a recovery/charging station. 3. ...
1. Turn the ignition switch OFF. 2. Disconnect evaporator temperature sensor. 3. Using the multi-tester, measur ...