Kia Forte: Master Cylinder
Components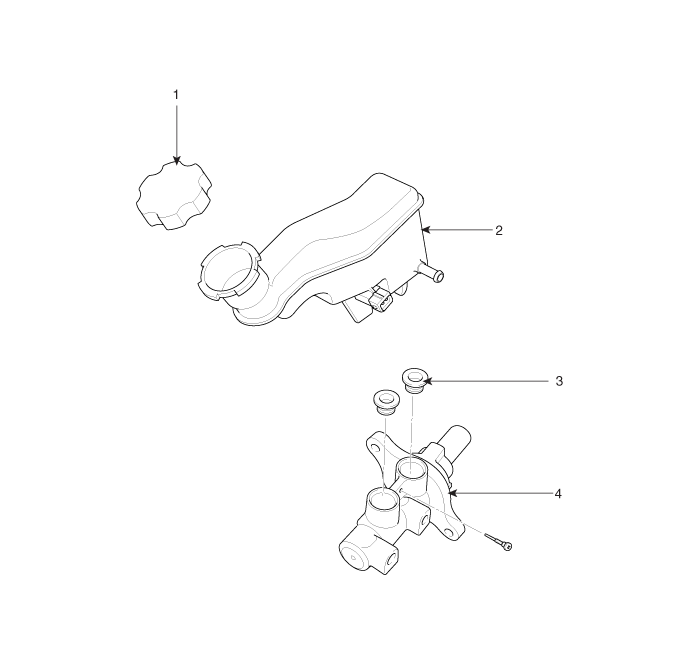 1. Reservoir cap




2. Reservoir




3. Grommet




4. Master cylinder



1. Install in the reverse order of removal. 2. Tighten the vacuum pump mounting bolts to the specified torque. ...
1. Turm ignition switch OFF and disconnect the negative (-) battery cable. 2. Remove the battery (A) and ECM (B). ...
See also:
Components
1. Driver Airbag (DAB) 2. Steering Wheel 3. Clock Spring ...
Control Cable Adjustment
Select cable adjustment 1. Remove the select cable snap pin (A) and then remove the select cable (B) from the shift lever pin. 2. ...
Component Location
1. Hood switch 2. Burglar horn 3. BCM and RF antenna 4. Key warning switch 5. Front door switch 6. Front door lock actuator & switch 7. Rear door lock actuator &am ...