Kia Forte: System Circuit Diagram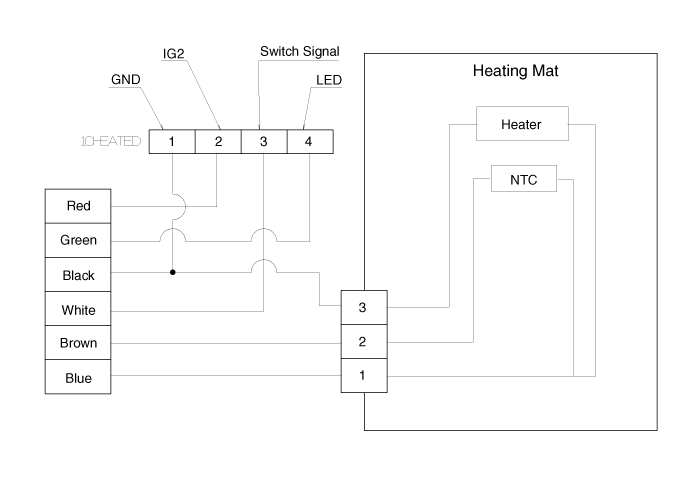 Terminal Function
| | | |
| --- | --- | --- |
| No. | Function | Wire color |
| 1 | GND | Back |
| 2 | IG2 | Red |
| 3 | Switch Signal | White |
| 4 | LED | Green |
Terminal Function
| | | |
| --- | --- | --- |
| No. | Function | Wire color |
| 1 | GND | Back |
| 2 | NTC | Brown |
| 3 | Heater (+) | Blue |
Heated pads to grip the steering grip makes the fever. 1. Heated control unit 2. Heated pad Specifications ...
1. Measure a resistance of NTC and Heated pad. A. NTC resistance - 10.0 kΩ ± 10% (25°C) B. H ...
See also:
Alternator On-vehicle Inpection
• Check that the battery cables are connected to the correct terminals. ...
General Inspection
After or before servicing the EPS system, perform the troubleshooting and test procedure as follows. Compare the system condition with normal condition in the table below and if abnormal symp ...
Control System Composition
Fault Diagnosis Features a fail-safe mechanism that provides "limp-home" 4th gear hold to enable the vehicle to be driven to the owner's home or dealer shop. Fail-Safe: ...